Gate companies are plentiful in the Los Angeles county area. But that does not mean that every one of these gate companies is for you. If you call our Gate Repair Northridge company, you can be sure you are calling a company that you can count on to always be there for you. We are proud of the way we take care of all of our residential and commercial customers. We provide them with top-rated service on every service call that we go on. We do all gate services that there is to be done. So call our gate companytoday, and know that you are getting the best there is.
Residential Gate Northridge is the company that you can turn to for any gate services. We are well k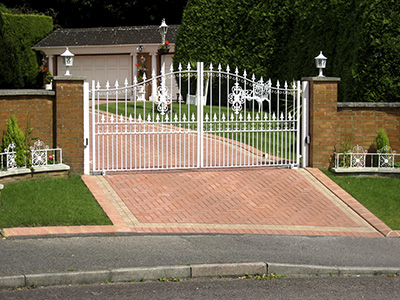 nown for our residential gate openers. Anyone who has a driveway gate can tell you that though gates are great, they can also be a hassle. Opening them can be an ordeal, due to their weight. Getting in and out of your vehicle to open and close them can make you start regretting having a gate. Hence, a gate opener would be ideal. After it is installed, you will just have to pull up to the gate, push a button or flick a switch and the gate will open and close again after you pull through. Now that is great service.
How do you know what is the best residential gate opener for you.
Well, our Northridge Gate Repair sells only the best quality gate openers that you can find anywhere. You can look over the ones that we have in stock, and choose which one is best for you. Once this has been done, we will take it to your property and have it installed as soon as possible. Below are residential gate openers are available at our store:
Viking
Reno
Linear
Multicode
All-O-Matic
FAAC
RAMSET
Eagle
GTO PRO
DOORKING
Additionally, our Residential Gate Northridge can repair a gate opener that you already have. We can come out and troubleshoot the problem, and do the repair efficiently and professionally.
Now let us tell you about our residential gate installation service. This is a service that we are proud of, and we are well known for. We are great at designing gates and making custom made gates. You can choose from a gate we already have or you can custom design one from start to finish. Either way, you will end up with a great gate that will meet your needs. Our Gate Repair Northridge has some of the best gate contractors around. Call and ask to speak with one of them, and get started with your gate today.
We can provide several different kinds of gates. Below are some of our residential gates and commercial gates that we can install for you:
Barrier Arm
Automatic Driveway
Electric
Parking Garage
Driveway
Walk-Through
Pedestrian (Custom Made)
Iron
Wrought
Sliding
Swing Gates